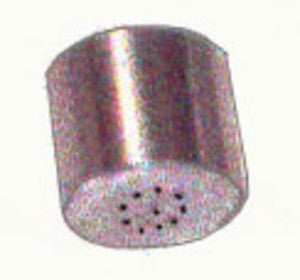 Spray Tip
Specifications
Custom machined
Your choice plastic or aluminum
9 small holes
Fits Aluminum Wands
Description
The Spray Tip is custom machined for TANKS A LOT to deliver a forceful spray.
Used to deliver water, fertilizer or chemicals quickly to specific areas.
Comes in both Aluminum and Black Plastic, your choice.
Fits all Aluminum Wands.
We use recycled packaging as much as possible. We appreciate our customers and value their patronage highly. Canadian customers are charged the Canadian Customs Duties and Taxes that are quoted by UPS for a specific order. These Fees are not available in the online freight cost estimate of your order. These Canadian costs are included in the Freight field of the Invoice-Receipt attached to the shipment box and emailed to you when we process your order prior to shipping.